We are looking to hire a digital marketing & social media intern who is very creative, truly enjoys digital media and can write good copy. Unotech Media is a Lagos based web and digital marketing agency in Nigeria helping clients grow with digital. You must be able to work unsupervised and should be proactive. Ths is a remote job opportunity, so you will sync with the team via slack.
Day to day tasks include:
– Managing and implementing social media accounts
– Research and writing of weekly blog articles
– Interaction and communication with clients
– Creating and Managing Google Search and Display Ads
– Facebook Ads / Linkedin Ads Management
– Email Marketing
– Writing Optimized Ad copy
– Display Banner Ad design
– Social Media Content Design
Excellent written and verbal communication skills.
Proven Experience in Digital Marketing through previous work or Digital Marketing Course.
Graphic Design skills – Canva, Adobe Photoshop or Illustrator
Bsc, ND or HND desirable
Photography knowledge or experience desirable.
Starting Salary
N100,000 monthly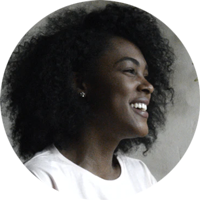 Join a vibrant team helping businesses grow in Nigeria
Fill the application form, upload your CV and a link to previous work if you have any.
Applications close on 30th September 2020 
apply early